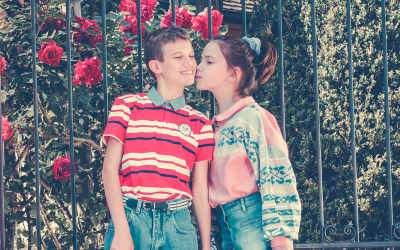 The idea behind this creative concept was simple – memories. Memories of us growing up, especially that one we hold so dear and that we want to share with our loved ones.
read more
#art #photo #story #concept
Melancholy Superman is a simple story of loneliness, of longing for a touch, of the one who is not there.
read more
#art #photo #portrait #concept
I put on these face of a man to hide this boy inside.
And I put these shades to hide my eyes.
For the truth is that boys cry, and men are forbidden
read more
#totaldesing #video #music #logo #photo
We suited up these guys in Daddy's tailored made suits. Not pretentious, just a perfect fit for body and character.
read more
#me #photographer #selfphotography
The moment when one's emphatic nature of character hits its overload. Self-photography using just two softbox lights.  
read more
#myartistery #muse #photography
Some relationships are enchanted.
And nothing comes as natural as then magic in this world.  Just a slight whisper of abracadabra and spell is cast.
read more
Pogledajte kako smo spojili posao kojim se bavi Mikiki Bagz, ručnom proizvodnjom torbi, sa poslom kojim se bavi Fizio Vračar, a koji je fizikalna medicina i rehabilitacija.
read more